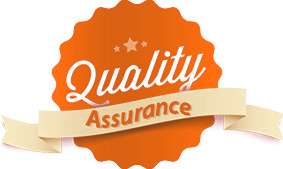 Quality is the cornerstone and the highest priority of CSC. With the aid of advanced production technology, sound testing equipment & infrastruction, complete quality control process,we are able to
matain high quality level in accordance with standards requested by clients. We ensure the finest raw material will be used for our products and we ensure thorough tests will be operated in each production
proceduce since from raw material to end finished products. Our Q.C team of experts maintain a vigil on the quality of products, every single piece to be dispatched will be tested and examined with test
certificates and reports to ensure 100% qualified product.


Quality Objectives
To provide highest quality products which exactly meet or even exceed the standard requirements.
Quality control
To ensure quality, we exercise stingent quality control for ensuring the accurate dimensions, correct mechanical & chemical properties, perfect surface processing and marking.
Value-added Services
Many of our tube products are subject to treatments before they are processed further. In order to relieve you from this extra handling, we offer a wide variety of material treatments. This ensures a quicker production process for you and a reduction of time and cost in the supply chain.