1:Cut and Roll Grooving for Standard and Line Pipe
Our Steel Pipe provides both Cut Grooving and Roll Grooving. Cut and roll grooving can be done in any style according to industry standards. It can be applied to any length of pipe ranging from 1"-48" diameters. These grooved pipes are widely used in fire fighting systems, the groove is used for connecting two pipes together with grooved fittings.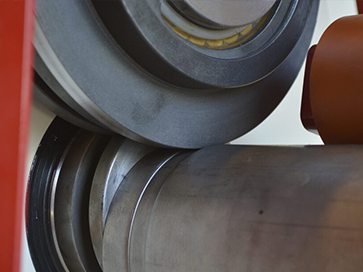 2:Pipe Threading
Threaded pipes can provide an effective seal for pipes transporting liquids, gases, steam, and hydraulic fluid. We thread any length of pipe in diameters ranging from 1/8" thru 20". Tapers available are NPT*, NPS*, 3/16" Peerless, and 8 round taper. (See fabrication services page for larger diameters) *National Pipe Thread is a U.S. standard for tapered (NPT) or straight (NPS) threads used to join pipes and fittings. ANSI/ASME standard B1.20.1 covers threads of 60-degree form with flat crests and roots in sizes from 1/16 inch to 24 inch Nominal Pipe Size. The taper rate for all NPT threads is 1/16 (3/4 inch per foot) measured by the change of diameter (of the pipe thread) over distance. The taper divided by a center line yields an angle 1° 47' 24" or 1.7899° as measured from the center axis.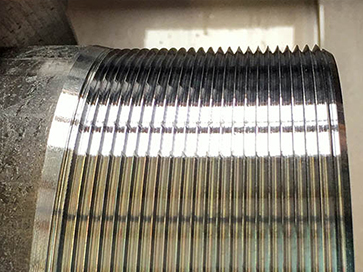 3:Pipe Beveling
We can apply any type of Bevel to any degree required. Beveling can applied to the face of any size or diameter of pipe. Usually the pipes for oil and gas or any other fluid conveyance need to be bevelled both welding ends to an angle of 30°, +5°, -0°, with a root face of 1/16", +/- 1/32". The bevel shall form a V groove with an included angle of 60°+10/-0. The root opening shall be 1/16", +/- 1/32" according to ANSI B16.25.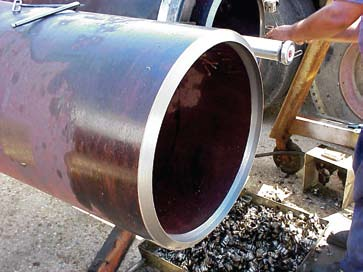 4:Custom Designed and Fabricated
Offering customized drawing design and confirmation services for special-shaped pipes, fittings, and valves etc.From design, drawing confirmation, to final product.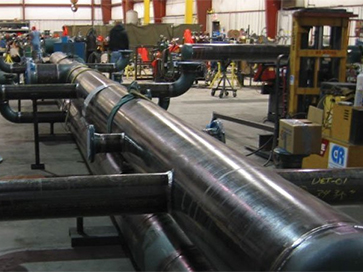 5:Pipe Slotting
Slots furnished in sizes from 1.900 to 20 OD. Our slot size capabilities range from 0.012" to .500" and ¼" – ½" round holes. All of our machines use a continuous flow of biodegradable coolants to maintain the pipe's metallurgical integrity. Bestar can slot or round hole perforate a wide range of materials, such as carbon grades, alloys, stainless steel, and chrome. We are capable of creating complete turnkey packages as easily as we can slot or perforate customer-owned materials.